So many times those seemingly random events in our lives are all part of God's plan. And following God's plan, at least for me, is like listening to that chick who guides me through my navigation system. Only, with God, it's just His voice, and no map for double checking. I have to trust I'm being led in the right place.
I actually started writing in high school. I couldn't sing, dance, paint, play sports, or act, but I could wield a pen. That's when I discovered that writing allowed me to explore in much the same way reading did. And it kept me company when I felt alone.
For so many years, I dreamed of walking past a bookstore and seeing my novel in the window. I dared not share that with anyone for fear of being labeled unrealistic or silly or naïve. Had I divulged that dream at the time I may have risked any one or all of those because, the truth is, I had absolutely no idea how it would happen. Well, except for that writing a book thing. Or make that finishing a book thing.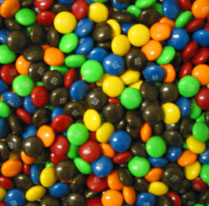 But, throughout my life, God was leaving bread-crumbs along the trail (I would have preferred M&Ms, but He didn't ask). Over twenty years ago, I worked for a newspaper writing feature stories and a human interest column. It was years, though, before I allowed myself to peek at that faraway dream.
I suppose the journey officially kicked off when my husband surprised me with a laptop. Ever so romantically, he says, "Here, now go write something." And, being the ever- obedient wife, I did. Months later.
At the time, I had started reading Kristen Billerbeck and Lisa Samson because, (are you ready for this?), I liked their book covers. A voracious reader, I'd never picked up Christian fiction; I expected it to be, well, boring and preachy and unrealistic. Wrong. Wrong. Wrong. Then, because I didn't know any better, I actually had the chutzpah to email Kristen with these incredibly B-A-D one page notions (think giving someone three raw eggs and telling them it's an omelet) of a book. And Kristen, God bless her unselfish soul, responded. Instead of recommending I repeatedly pound myself on the head with my laptop, she offered gentle suggestions. A writer who had absolutely no idea who I was had emailed me. Amazing.
The internet became my information highway to writers both published and unpublished; I searched and researched, zooming by agent and publisher websites and blogs. Making pit stops as often as possible to learn about and enter writing contests, to refuel with the success of those traveling with me.
Three years, a hurricane, and an ACFW conference later, my tenth graders strolled into my classroom and found me, their teacher, staring at my computer monitor. In tears. I had just read an email from Rachelle Gardner of WordServe Literary. She wanted to talk. To me.
Ten months, several passes by publishers, and another ACFW conference later, my new tenth graders strolled into my classroom and found me, their teacher, snapping my cell phone closed. In tears.
Rachelle called to tell me Abingdon Press had just bought my novel.
Having a dream materialize out of the fog of hope and desire continues to be a "pinch-me so I'll know this is real" experience. It's exhilarating, fascinating, and humbling. I mean, really. Who am I? A high school teacher who lives in a town whose one traffic signal was replaced by a traffic circle. How could this happen to me?
With every step between the contract and the release of Walking on Broken Glass, I'd feel that ripple of joyful surprise. I continued to be amazed even as I held the Advanced Reader Copy, even as I clicked on Amazon to find the cover there, even as I scheduled book signings and blog tours.
What I've come to realize is that God's navigation system never fails. Even when we take wrong turns, when we detour, when the roads of our lives are under construction. He uses people to redirect us, to encourage us when we've traveled for endless miles in the concrete wilderness, to comfort us when we're sideswiped by unexpected challenges.
Holding my novel, seeing my name on the cover…still moments of wow-ness. Have I arrived? No. I've just paid the toll with undeserved grace. The road to other novels stretches out before me. I traveled here by the generosity, patience, and love of others. The difference now is that I'm only the vehicle. And God uses me to help move His people in His direction.
A true Southern woman who knows that any cook worth her gumbo always starts with a roux and who never wears white after Labor Day, Christa Allan's debut women's fiction,
Walking on Broken Glass
, released in February. Her essays have been published in The Ultimate Teacher, Cup of Comfort, Chicken Soup for the Coffee Lover's Soul and Chicken Soup for the Divorced Soul. Christa is the mother of five, a grandmother of three, and a teacher of high school English. She and her husband Ken live in Abita Springs. You can contact Christa at:
christa@unscriptedgrace.com