March is over half way gone already, can you believe it?? With the warmer months coming, new books to tickle your fancy are soon going to be hitting the Christian market. Which ones are YOU looking forward to the most? Here are a few I can't wait to get my hot little hands wrapped around. ;-)
But while we wait, how about we continue to hone our OWN craft in the hopes of someday holding within our hands a book of our own imagination.
What a day that will be!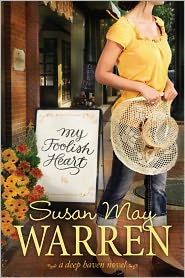 Hopefully the coming week on the Alley will contain nuggets of advice that stir your writing soul and motivate you to continue working! We're all on this journey together. :-)
Coming Up....
When you get those contest entries returned dripping story blood, the inspiration to write often lacks. But on
Monday, Angie
shares how to fire that motivation. Join the conversation!
Julia
explores why the joy can leave our writing journey and how to get it back on Tuesday.
Part two in
Sarah's
Self -Editing Check List brings in
Scene Analysis
on
Wednesday
.
Take that scene to the next level and find out what you might be missing!
I'm fallllinnng!
It's the Backstory Backslide. We've all fallen down that slippery slope and on
Thursday
Wendy
has tips to rescue us from that oh-so-tempting downfall to our fiction.
You have a story to tell. And no one else can tell it like you.
Cindy
will close our work week on
Friday
with a post sure to encourage you to keep writing, no matter what story is laid on your heart.
The NewsStand
The winner of a 5 page critique is....
Susan Anne Mason!
Susan, if you see this before I have the chance to contact you, email your five pages to Casey at caseymh18(@)gmail(.)com.
You can still enter to win Cara Lynn Jame's latest,
Love on Assignment
on
Casey's blog here
.
Did you know you can connect with the Alley Cats on
Facebook
?
Prayers are always welcome for
Sarah's
sister who just had a heart transplant and is going home and for
Krista's
baby Annabelle who is waiting for her new heart.
Help raise money for Ronald McDonald charities!
"Like" this page on Facebook
. If the page hits 20,000 "likes" $5,000 dollars will be given to Ronald McDonald homes! (as heard on
KLOVE
)
Visit the
ACFW Conference
page to see the new info filtering in. September will be here before you know it!
Share with book you are most looking forward to releasing!
Have a great weekend from the Alley Cats!